MANTICORE with Multi-IQ+ is the most powerful, fastest, and precise metal detector in Minelab's history. The heart of MANTICORE is its super-charged Simultaneous Multi-Frequency (MULTI-IQ+) engine. This feat of innovation generates an incredible 50% power increase over the best-selling detector series of all time: EQUINOX. When combined with advanced 2D Target Identification (ID) and rich audio options, the detectorist has every bit of vital information arriving at their eyes and ears. MANTICORE is an unrivalled detecting experience that pushes the boundaries of detecting to deliver more power, more depth, and more finds.

MULTI-IQ+
Multi-IQ+ is the newest generation Simultaneous Multi-Frequency engine from Minelab, building on the success of the original Multi-IQ. Multi-IQ+ transmits more power through the coil at a wider range of operating frequencies, to light up more targets in the ground. It has completely revamped signal processing providing enhanced discrimination, greater Target ID resolution, improved target separation, and gives you a greater ability to tune discrimination and audio to suit your detecting conditions.
MORE POWER. MORE DEPTH. MORE FINDS.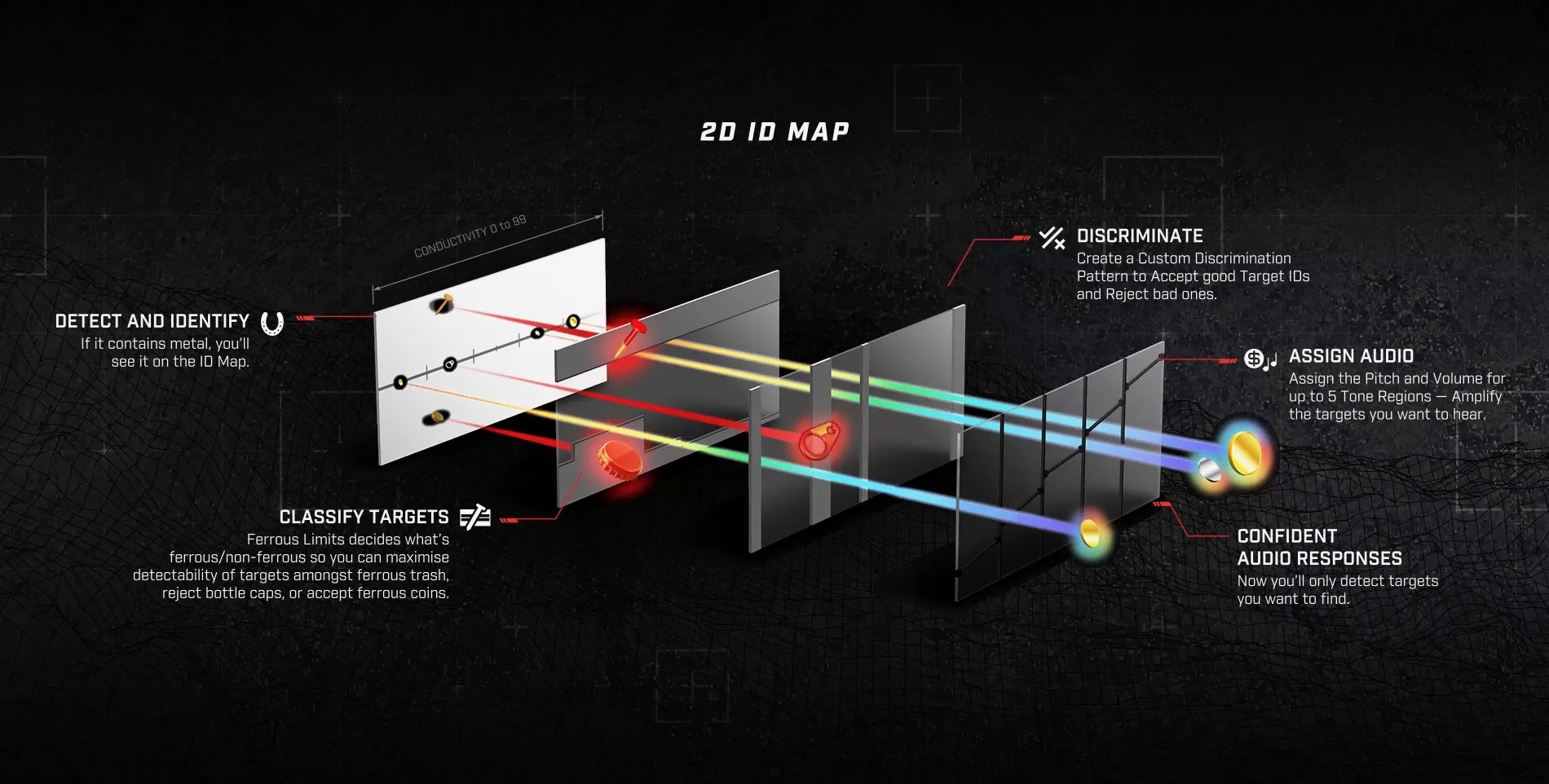 FAST RESPONSE
Find desired targets amongst ferrous trash like no other detector on the market with MANTICORE's exceptional target separation performance.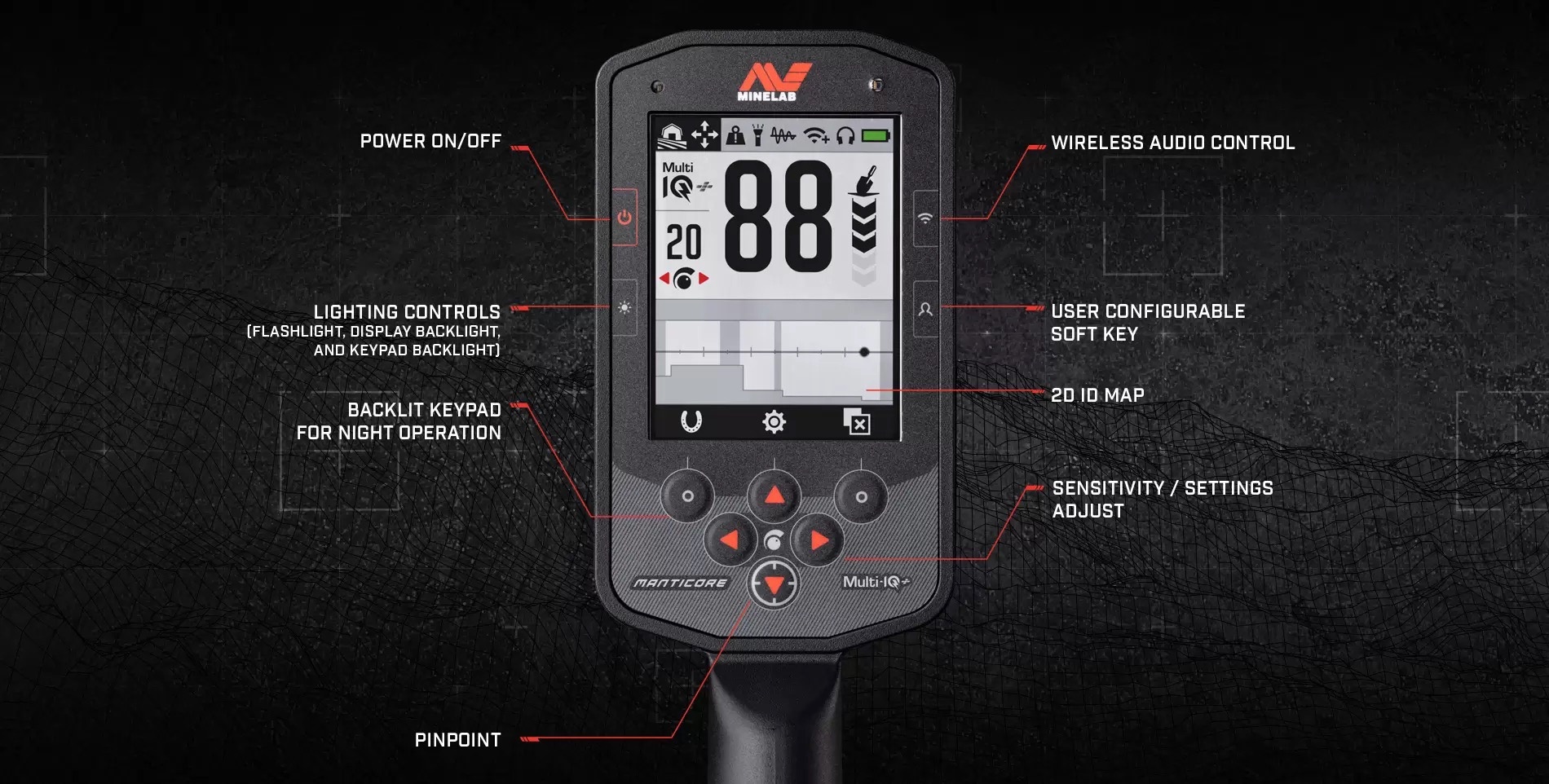 ENHANCED DISCRIMINATION
Exceeding expectations with every swing, MANTICORE delivers improved Target ID stability and close target separation. With customisable Ferrous Limits you have unprecedented control to accept ferrous coins, reject complex ferrous targets, or dial in maximum target unmasking in iron.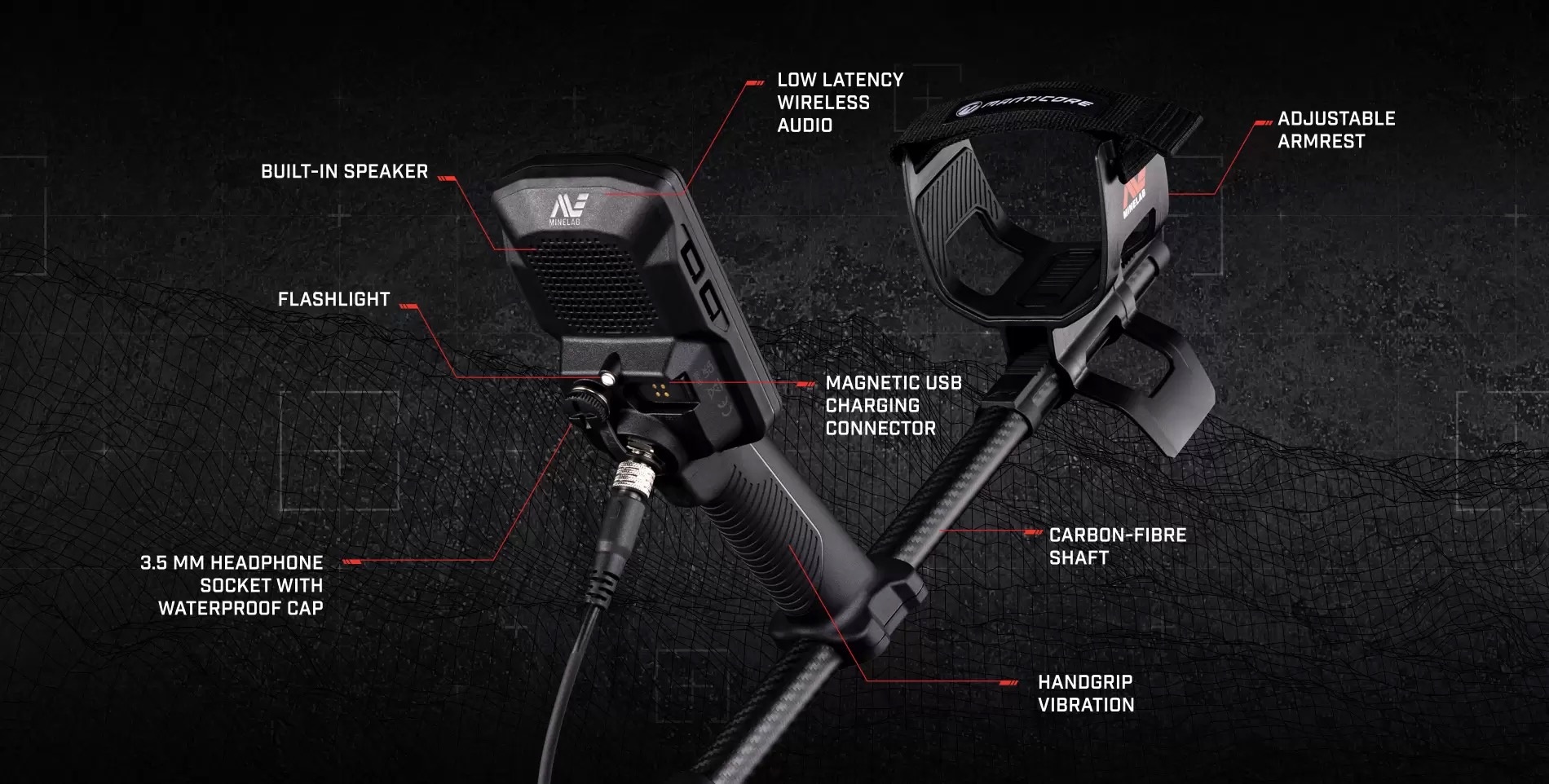 LIGHT AND COMPACT
1.3 kg / 2.9 lb with an extended length of 1440 mm / 56.7 and a collapsible length of 630 mm / 24.8 inch.