SIMULTANEOUS MULTI-FREQUENCY
Why Multi-IQ?
Because with Minelab's revolutionary Multi-IQ technology, you search with multiple frequencies simultaneously.
In effect, you are combining the power of multiple metal detectors into one.
The VANQUISH is easy to operate, just switch on and go!
With Multi-IQ you will not miss an object, also is a Multi-IQ metal detector on any terrain deployable, even on the wet salt beach!
Multi-IQ any metal, any soil, any time!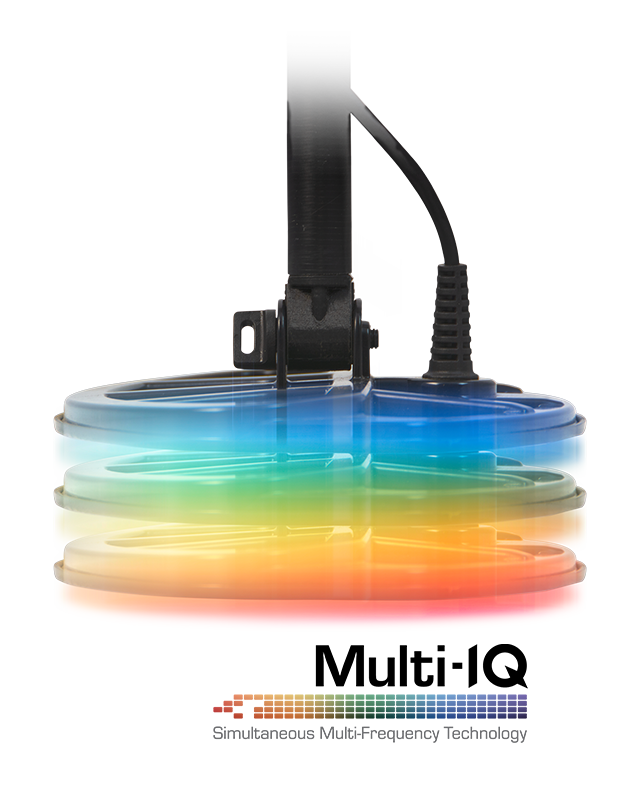 ALL SOIL TYPES
Whatever you are looking for, you can find it with the VANQUISH. 
Simply select one of the programmes; coins, relic, jewellery or all metals, and start searching. 
Each programme is pre-programmed and optimised to give you the best performance in a field, at the park or on a salty beach.
You can even save your favorite settings in a custom program! 
The Minelab VANQUISH is well suited to rough terrain.
It dominates on the beach, both on the wet sand and in the salt water, the VANQUISH outperforms other detectors in this price range.
12 discrimination segments give you control over which metals you want to accept or reject.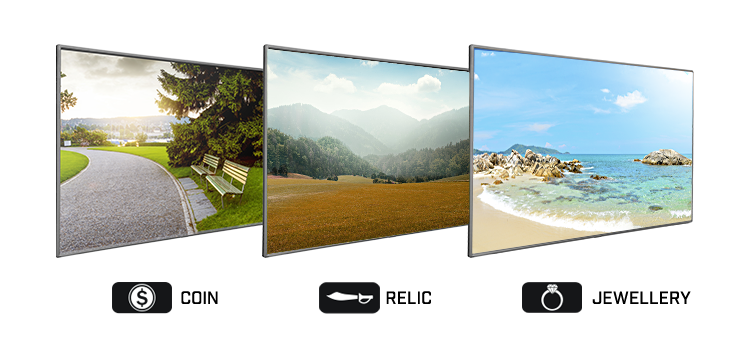 TRANSPORT
The VANQUISH 440 is lightweight and features a locking system that makes it easy and compact to transport.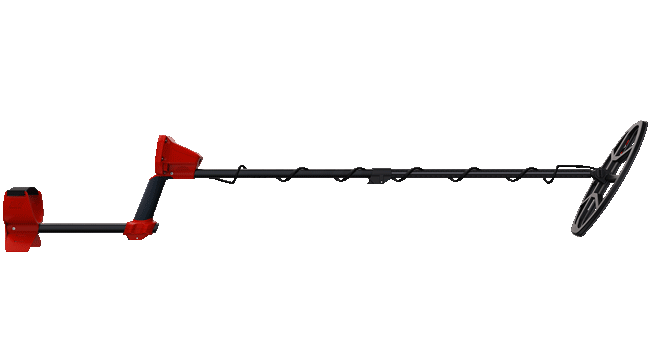 SUPPLIED SEARCH DISC
Highly versatile and waterproof, the VANQUISH 440 comes standard with Minelab's V10 10x7" DD search disc.

AUDIO 
Automatic noice cancelling, 3 volume levels and supplied headphones (wired).
WATERPROOF
Waterproof search discs up to 1 metre and splashproof control boxes (with protective cover supplied).

PINPOINT FUNCTION
Equipped with a pinpoint function to help you locate objects precisely.
VANQUISH 440 TECHNICAL DATA
Programmes: Coins, Relic, jewellery, all metals, custom
Custom user profile: Yes
Frequency (kHz): Multi-IQ
Noise Cancel: Auto (19 channels)
Bluetooth Audio: No
Iron Bias: High
Sensitivity: 10 levels
Volume: 10 levels
Tone heights: 3 tones
Discrimination segments: 12 segments
Object IDs: -9 to 40
Depth indication: 5 levels
Length: Extended: 145 cm
Retracted: 76 cm
Weight (incl. batteries): 1.2kg
Disk: V10 10 "x7" DD
Audio output: Built-in speaker
3.5mm headphone input: Supplied Minelab headphones with cable and 3.5mm jack
Display: Monochrome LCD
Supplied batteries: 4 x AA Alkaline
Waterproof: Disc to 1 meter
Key Technologies: Multi-IQ
Warranty: 3 Years